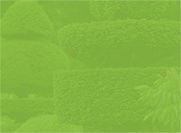 CONTACT US
04 92 28 19 20
INSTALLATION OF AUTOMATIC SPRINKLER SYSTEMS
Water is essential to the development of plant life. Without water there is no life. Yet, everything is about balance and measures, and man has no control over the weather. To maintain a green space after the construction of a garden or green space, automatic watering gives you the mean to manage your water consumption appropriately and responsibly and to maintain the health of your lawn, plants, flowers, trees and shrubs while reducing your costs. Adapted to all types of spaces, large or small, our automatic sprinkler systems are specific to each type of need: sprinkler irrigation, drip irrigation off or below ground, capillary, micro-sprinkler etc.
Using water-saving systems, allows us to respect the environment and meet the specific needs of each plant while taking into account cost and timing issues. All of our installations are guaranteed and the maintenance can be done on a regular basis by our team of qualified and available professionals.
CONTACT US
OUR COMMITMENT

ALH JARDINS always provide a customized service and we are committed to delivering the right automated irrigation system, respectful of your specifications, throughout the year.
CONTACT US
I greatly appreciated the service provided by ALH JARDINS, the quality of work performed is faultless and the staff demonstrated a high level of professionalism.
ALH JARDINS have been working for several years in my villa in Cannes. Communication is always easy and the quality is always there.
I am the Manager of a domain comprising several villas around Cannes and I was particularly pleased with ALH JARDINS. They worked in a very professional manner on several plots to revitalize the green spaces!