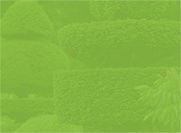 CONTACT US
04 92 28 19 20
TURFING
Turfing is essential to a successful landscaping. Several steps are required such as land preparation, leveling and seed selection. The turf can then be laid out in the best conditions, with all of the know-how of our team of experts. Each type of grass is different, and it is first necessary to determine the future uses of the area to be turfed. Indeed, different types of seeds provide distinct turf features such as resistance, color, texture, or will require a specific cutting height.
Maintaining a lawn is a year round necessity, and in the event you decide to do it yourself, our team will provide the best advice to ensure a lush appearance for as long as possible; of course we remain at your disposal to take over the lawn maintenance for you at any time during the year.
CONTACT US
OUR COMMITMENT
ALH JARDINS always provide a customized service and we are committed to installing your turf and/or maintain it, while respecting your specifications, throughout the year.
CONTACT US
I greatly appreciated the service provided by ALH JARDINS, the quality of work performed is faultless and the staff demonstrated a high level of professionalism.
ALH JARDINS have been working for several years in my villa in Cannes. Communication is always easy and the quality is always there.
I am the Manager of a domain comprising several villas around Cannes and I was particularly pleased with ALH JARDINS. They worked in a very professional manner on several plots to revitalize the green spaces!