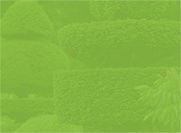 CONTACT US
04 92 28 19 20
PLANTING GREEN SPACES
Landscaping is our business and expertise. We bring our 40 years of experience, expertise and know-how to meet your expectations. Through a preliminary study carried out by our a team of experts we analyze the topography of the land, the rate of sunshine, the light exposure or the nature of the soil; we are then able to propose a planting program that will meet your specifications. The landscaping of your space will be done professionally, using our detailed knowledge of plants.
When planting in a private space, we pay particular attention to the owner's demands and wishes and do our best to meet expectations while delivering appropriate advice.
When addressing the needs of public spaces in terms of plantations, we focus on the immediate environment, the future use and purpose of the space, and the compliance with safety standards.
CONTACT US
OUR COMMITMENT
ALH JARDINS always provide a customized service and we are committed to delivering a planting program, respectful of your specifications, throughout the year.
CONTACT US
I greatly appreciated the service provided by ALH JARDINS, the quality of work performed is faultless and the staff demonstrated a high level of professionalism.
ALH JARDINS have been working for several years in my villa in Cannes. Communication is always easy and the quality is always there.
I am the Manager of a domain comprising several villas around Cannes and I was particularly pleased with ALH JARDINS. They worked in a very professional manner on several plots to revitalize the green spaces!