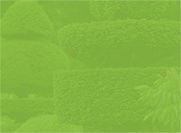 CONTACT US
04 92 28 19 20
AUTOMATIC SPRINKLER MAINTENANCE
The proper maintenance of your automatic watering system ensures that your garden or landscaped areas will remain green and healthy. Your automatic sprinkler system will provide significant time savings, but in return, you should take good care of it. In the event of a system failure or breakdown, all areas that are normally irrigated by your system could quickly waste away. It is therefore very important to check, among other things, that soil has not seeped into the pipes, that the output nozzles are not blocked and that they are all functional.
With good settings and good maintenance, your automatic irrigation system will be optimized and evenly distribute water to each plant, resulting in significant water savings, and perfectly healthy plants.
Our team has implemented rigorous specifications with respect to the inspection of irrigation systems.
CONTACT US
OUR COMMITMENT

ALH JARDINS always provide a customized service and we are committed to maintain your sprinkler system throughout the year.
CONTACT US
I greatly appreciated the service provided by ALH JARDINS, the quality of work performed is faultless and the staff demonstrated a high level of professionalism.
ALH JARDINS have been working for several years in my villa in Cannes. Communication is always easy and the quality is always there.
I am the Manager of a domain comprising several villas around Cannes and I was particularly pleased with ALH JARDINS. They worked in a very professional manner on several plots to revitalize the green spaces!