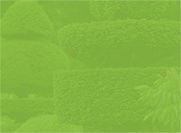 CONTACT US
04 92 28 19 20
ORNAMENTAL TRIMMING AND SHAPING OF HEDGES AND SHRUBS
The maintenance of your garden or landscaped area may require ornamental trimming and shaping of shrubs and hedges. This is usually performed twice a year, following the new spring growth and at the end of the summer season. By maintaining at least two trimmings a year during the recommended times of year, you will optimize the look and shape of your plants throughout the year. Certain species may require more frequent trimming and this can of course be performed year round, regardless of the time of year, especially if you are looking for an impeccable appearance and long lasting results.
Every hedge or shrub is different; this is why only an expert diagnosis performed by our team can help you find the best solution to meet your quality and budget requirements. At ALH JARDINS we are always looking for cutting edge technology and use powerful 100% electric equipment, to cut down on noise, for the comfort of all.
CONTACT US
OUR COMMITMENT
ALH JARDINS always provide a customized service and we are committed to maintain your hedges and shrubs year round.
CONTACT US
I greatly appreciated the service provided by ALH JARDINS, the quality of work performed is faultless and the staff demonstrated a high level of professionalism.
ALH JARDINS have been working for several years in my villa in Cannes. Communication is always easy and the quality is always there.
I am the Manager of a domain comprising several villas around Cannes and I was particularly pleased with ALH JARDINS. They worked in a very professional manner on several plots to revitalize the green spaces!