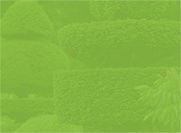 CONTACT US
04 92 28 19 20
TREE REMOVAL
ALH-ELAGAGE has a team of tree-felling specialists who work on private properties and municipal grounds. Felling a tree is usually the last resort when pruning and guying can't prevent the fall of the tree and it is usually a delicate and tricky operation. This is why our specialized tree climbers are accustomed to working in urban settings and can work on any type of trees, in all circumstances.
The operation will be carried out with as much equipment and techniques as necessary for a smooth felling using ropes, winches, platforms, cranes etc…
With over 20 years of experience, we are well trained for any type of tree removal and we master each and every step of this type of operation: from securing a perimeter area, requesting city permits, to chopping and crushing branches, removing stumps, and generally speaking, removing all waste.
Once onsite, our team will evaluate the situation and draw a plan of action to carry out the operation in the best conditions while respecting the environment and taking all necessary safety measures.
CONTACT US
OUR COMMITMENT
ALH-ELAGAGE is committed to providing you with a customized tree removal service, respectful of your specifications, throughout the year.
CONTACT US
I greatly appreciated the service provided by ALH JARDINS, the quality of work performed is faultless and the staff demonstrated a high level of professionalism.
ALH JARDINS have been working for several years in my villa in Cannes. Communication is always easy and the quality is always there.
I am the Manager of a domain comprising several villas around Cannes and I was particularly pleased with ALH JARDINS. They worked in a very professional manner on several plots to revitalize the green spaces!