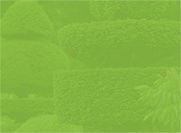 CONTACT US
04 92 28 19 20
DESIGNING UNIQUE GREEN SPACES AND LANDSCAPING STUDY
With over 40 years of experience, ALH-GARDENS have acquired the expertise for designing a totally unique garden or green space. After studying the configuration of the area to be landscaped, we will be able to propose several, original, solutions with a mix of shapes, colors and textures that will totally transform your outdoor space.
Our team of experts has built a reputation for its know-how, reliability and availability, and will deliver outstanding green spaces. When we plan a landscaping project we take into account the expectations of the owner, both in terms of expected quality and cost.
Our consulting team works with private clients and professionals alike to study all of the available means and resources and provide the best advice while always taking your expectations into account.
CONTACT US
OUR COMMITMENT

At ALH JARDINS we are committed to meeting your expectations in the best possible way when conducting a landscape study, and to deliver our proposal within the most reasonable timeframe.
CONTACT US
I greatly appreciated the service provided by ALH JARDINS, the quality of work performed is faultless and the staff demonstrated a high level of professionalism.
ALH JARDINS have been working for several years in my villa in Cannes. Communication is always easy and the quality is always there.
I am the Manager of a domain comprising several villas around Cannes and I was particularly pleased with ALH JARDINS. They worked in a very professional manner on several plots to revitalize the green spaces!