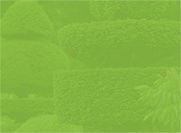 CONTACT US
04 92 28 19 20
PRUNING AND SHAPING ORNAMENTAL TREES
Pruning ornamental trees is a precise and delicate task which aims to help different species of various sizes and shapes share a common space and adapt to environmental constraints. Indeed, besides the ornamental benefits of shaping your trees, pruning is often motivated by a human prerogative: shape; maintain a desired size; for aesthetic purposes (near houses, electrical lines, architected size etc.); reduce the overall size (to provide additional sunlight or restore a view obstructed by trees), while sanitary pruning contributes to risk prevention and eliminates dead wood.
The role of the arborist/climber is to provide a solution to the problem while preserving the health of the plant. After an onsite survey, our certified arborists will draw a list of trees in need of pruning while taking into account the topography and the difficulties that may be encountered; all of this is customized and adapted to your request. This type of tree pruning can be performed both in classified wooded parks and in smaller residential areas.
CONTACT US
OUR COMMITMENT
ALH-ELAGAGE always provides a customized service and we are committed to delivering a pruning service, respectful of your specifications, throughout the year. 
CONTACT US
I greatly appreciated the service provided by ALH JARDINS, the quality of work performed is faultless and the staff demonstrated a high level of professionalism.
ALH JARDINS have been working for several years in my villa in Cannes. Communication is always easy and the quality is always there.
I am the Manager of a domain comprising several villas around Cannes and I was particularly pleased with ALH JARDINS. They worked in a very professional manner on several plots to revitalize the green spaces!