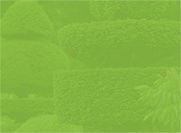 CONTACT US
04 92 28 19 20
LAWN MAINTENANCE
Lawn care is a must for your garden or green space. Lawn mowing must be done regularly if you want to keep your lawn looking clean and thick year round. Depending on weather conditions, mowing frequency can vary. Indeed, the Mediterranean climate is characterized by mild to warm temperatures and mowing should be performed weekly during the summer, and 1 to 4 times a month the rest of the year.
As each type of lawn has very specific characteristics, we select an appropriate cutting height while also respecting your preferences. A lawn cut at 3 cm will not at all have the same visual impact as a higher lawn.
We also regularly proceed to remove moss, scarify and sow your lawn to ensure it will remain healthy for years to come.
CONTACT US
OUR COMMITMENT
ALH JARDINS always provide a customized service and we are committed to maintaining your lawn year round.
CONTACT US
I greatly appreciated the service provided by ALH JARDINS, the quality of work performed is faultless and the staff demonstrated a high level of professionalism.
ALH JARDINS have been working for several years in my villa in Cannes. Communication is always easy and the quality is always there.
I am the Manager of a domain comprising several villas around Cannes and I was particularly pleased with ALH JARDINS. They worked in a very professional manner on several plots to revitalize the green spaces!