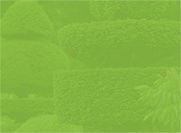 CONTACT US
04 92 28 19 20
PLANT TREATMENTS
ALH-GARDENS can provide all kind of plant treatments. Regardless of the soil type and condition, whether this is for your private home, or a commercial site, we provide a complete diagnosis and propose a plan of action before starting any treatment.
Global warming and the introduction of new types of insects, plant diseases and pests are now proliferating. We can provide last generation phytosanitary treatments to reduce or eradicate these diseases and pests; some of the pests we are able to treat include: red spiders; boxwood moths; Amy worms; butterflies; the red palm weevil, or the olive fly.
Treatments involving chemicals are applied by our specially trained team. We apply a strict protocol that includes hygiene and safety measures to ensure that treatment is performed in the best possible conditions.
At ALH, we are fervent advocates of nature and biodiversity. The ALH group has made the choice of using organic alternatives as often as possible to treat your plants because we want to live up to our commitment and preserve the health of those who enjoy our maintained lawns and gardens.
CONTACT US
OUR COMMITMENT

ALH JARDINS always provide a customized service and we are committed to delivering the right phytosanitary plant treatment while respecting your specifications, throughout the year.
CONTACT US
I greatly appreciated the service provided by ALH JARDINS, the quality of work performed is faultless and the staff demonstrated a high level of professionalism.
ALH JARDINS have been working for several years in my villa in Cannes. Communication is always easy and the quality is always there.
I am the Manager of a domain comprising several villas around Cannes and I was particularly pleased with ALH JARDINS. They worked in a very professional manner on several plots to revitalize the green spaces!