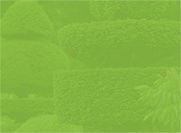 CONTACT US
04 92 28 19 20
SOIL PREPARATION
Soil preparation is a critical step for a successful landscaping project. A well-prepared soil allows plants to tap in all the nutrients needed for a healthy, rapid growth.
When preparing the soil, it may be necessary to bring in soil conditioners and fertilizers that can be injected in very good conditions. Fertilizing the soil allows plants to stay healthy and helps prevent diseases.
We implement three essential processes in order to prepare the soil of gardens or green spaces: cleaning, aerating and feeding. First we clean the existing soil, then we proceed to aerate it, and finally we add nutrients. Afterwards, it is highly recommended to optimize this work by adding a ground cover, either vegetal mulch or mineral, that will visually enhance the space, ease the maintenance and protect the soil.
CONTACT US
OUR COMMITMENT

ALH JARDINS always provide a customized service and we are committed to deliver an excellent soil preparation, respectful of your specifications, throughout the year.
CONTACT US
J'ai grandement apprécié l'intervention d'ALH Jardins, la qualité du travail effectué est sans appel au même titre que la présentation du personnel qui démontre un haut niveau de professionnalisme.
ALH Jardins intervient depuis plusieurs années dans ma villa de Cannes. La communication est toujours aisée et le niveau de prestation est au rendez-vous.
Gérant d'un domaine comprenant plusieurs villas autour de Cannes, ALH Jardins a su intervenir de façon très professionnelle sur plusieurs terrains et redonner vie aux espaces verts!