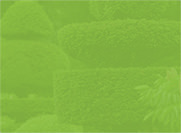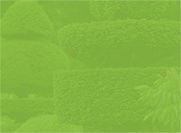 CONTACT US
04 92 28 19 20
TREATMENT FOR RED WEEVIL AND PAYANDISIA ARCHON
Red weevil (Rhynchophorus ferrugineus) and Archon Payandisia are major pest problems affecting beautiful palm trees of our region.
ALH JARDINS acquired certification for the treatment of these destroying insects as soon as the problems were first identified. Special training was provided to the staff which is always highly qualified:
Analysis and detailed diagnosis from the ground, or with the use of a drone

Specific pruning for inspection and detection of infestation

Filing a declaration of infestation with the appropriate authorities

Terminal bud remediation (performed by scraping) or felling

Removal of all infested residual by crushing

Qualitative biological treatment at the heart of the palm using low pressure
The specific treatment protocol established by ALH can directly treat the heart of palm trees from the ground up to 20 meters using a telescopic pole. When a chemical treatment is necessary, the amount of treatment is calculated for each palm tree to provide optimal efficiency, increase yield, reduce waste and preserve wildlife and surrounding flora.
Thanks to this technique, and to the organic, safe active ingredients we are able to provide a precise, surgical treatment that does not require any special protective measures for users and third parties.
Our team of technicians and arborists are working closely to ensure a full quality service and to keep your palm trees healthy.
CONTACT US
OUR COMMITMENT
ALH JARDINS always provide a customized service and we are committed to keeping your palm trees healthy while respecting your specifications, throughout the year.
CONTACT US
I greatly appreciated the service provided by ALH JARDINS, the quality of work performed is faultless and the staff demonstrated a high level of professionalism.
ALH JARDINS have been working for several years in my villa in Cannes. Communication is always easy and the quality is always there.
I am the Manager of a domain comprising several villas around Cannes and I was particularly pleased with ALH JARDINS. They worked in a very professional manner on several plots to revitalize the green spaces!